Experience Overview
Balance between work and joy
Wonderful landscapes on the Neapolitan Gulf and good food are just some of the things we have provided on this Runaways experience
On the Sorrentine coast we find Gocce di Capri. It has a panoramic view of the beautiful island of Capri.The restaurant, run by very professional and friendly staff, offers traditional cuisine of high quality.The property has a wide range of resort-style amenities including reception and concierge, swimming pool, restaurant and pizzeria, pool bar, free parking and high-speed Wifi. During your stay in Sorrento it is possible to visit the city by observing in addition breathtaking landscapes, artistic buildings and picturesque streets full of bars, restaurants, shopping shops that especially in summer are filled with people, animating days and evenings. Also, why not spend some time having fun with a crazy race on electric Go Karts? Come on, let's get on the track!
Huge set of Activities available
Some activities you can experience & explore by yourself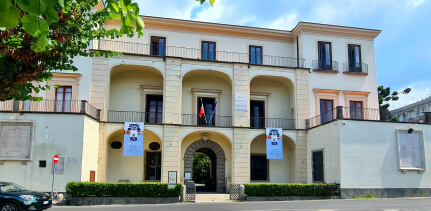 Explore the Museo Correale
This gem of a museum is on the seaside edge of town in what was once a private home of the aristocratic Correale family.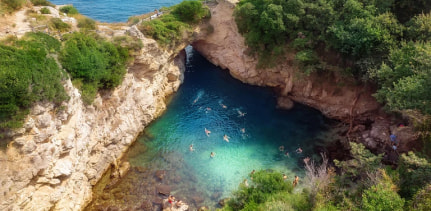 Bathe in the baths of Regina Giovanna
The remains of a once-lavish Roman villa built next to the sea are now the Baths of Regina Giovanna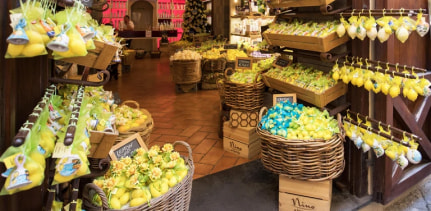 Excellent souvenirs in the Corso Italia
Sorrento is a terrific shopping destination. The main shopping streets are the Corso Italia and Via San Cesareo.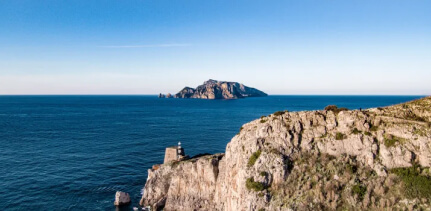 The best trekking is underwater at the Vervece island
Explore what lies beneath the deep, clear water at the Vervece island dive site.
2022 Runaway Roadmap
Book the hotel with us and stay in the same place
and get an exclusive discount on hotel price
The booking Includes
Creative Jagaad Runaway GiftBox

3 Days on Hilton Sorrento Palace

Unlimited Fiber Wi-Fi (while in hotel)

Work along-side jagaad members
The booking does not include
Extra activities are billed per person

Beverages in the room mini-fridge

Additional food besides breakfast on Hotel

Transfers or other locomotion ways

Airplane or travel assistance
Became a smartworker in your way!
Guarantee you place in this trip, when it gets available!
Jagaad in Sorrento